Phinda Private Game Reserve


Location: The 17000 hectares are situated in Zululand, with the Ubombo Mountains to the West & the Indian Ocean to the East. Accommodation: Mountain Lodge [rock chalets], Rock Lodge [cliff chalets], Vlei Lodge and Forest Lodge [glass chalets].
Facilities: Reception, open leisure deck, lounge, dining area, bar, swimming pool, private plunge pools at Vlei lodge, curio shop & boma at Mountain & Forest lodges.
Activities: Game viewing, birdwatching, boat cruises, canoeing, rhino tracking at Mkuze, snorkelling, scuba diving, big game fishing, flights along the coast, game walks. [Extra cost may apply on some activities]
Wildlife: Cheetah, Lion, White Rhino, Elephant, Nyala, Reedbuck, Giraffe. 350 bird species
Local Culture: Zulu & Tsonga



Phinda lies in the heart of one of Africa's most spectacularly diverse regions, home to no less than 7 ecosystems and an extraordinary range of wildlife. It offers what is probably the best cheetah viewing opportunities in the whole of South Africa...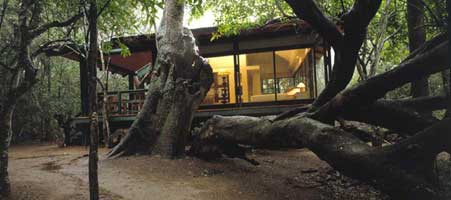 Phinda Private Game Reserve Photo Gallery

Phinda Vlei Lodge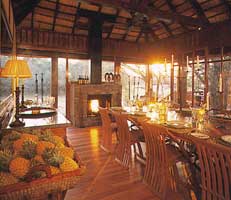 Phinda Forest Lodge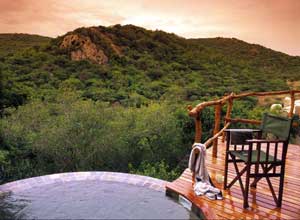 Phinda Mountain Lodge